Management advantages

Management advantages
Make your day to day life easier with T-mobilitat
Discover the advantages of using T-mobilitat
Fast and easy

Save time on ticket purchases and validations with contactless technology. You can now have 'all in one' on your mobile, or alternatively use a rechargeable card.

Reliable and sustainable

The new supports are more robust and durable than magnetic stripe transport cards. You also have a guarantee that covers chip defects for the rechargeable card. You will not need to waste any more time exchanging tickets.

Secure

You can block your travel card in the event of loss or theft, and recover the balance you had up to that point. Your data will always be safe.
What else can I do with the T-mobilitat via the website?
We explain what you can do to get the most out of the T-mobilitat. If you don't have it yet, sign up now!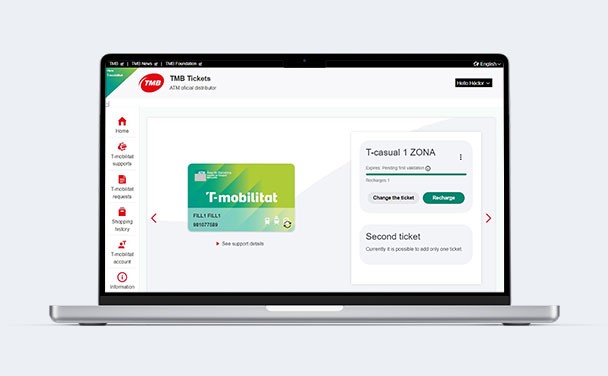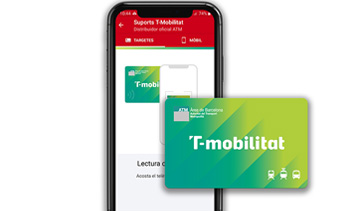 Manage your support
Check the balance or expiration date of transport tickets.
Block it in the event of loss or theft and recover your transport tickets.
Request a duplicate card in the event of loss, theft or malfunction.
Check how to manage these procedures in the section Other transactions.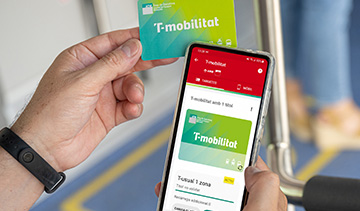 Buy your tickets with ease
Buy your transport tickets quickly.
Save your bank details, check your purchase history and request full invoices*.
Buy travel cards for other people, who can collect them without needing to bring money or a payment card.
Reduce the need for face-to-face procedures when purchasing subsidized tickets.
* You can request a full invoice for T-mobilitat purchases at Punts TMB. Request an appointment.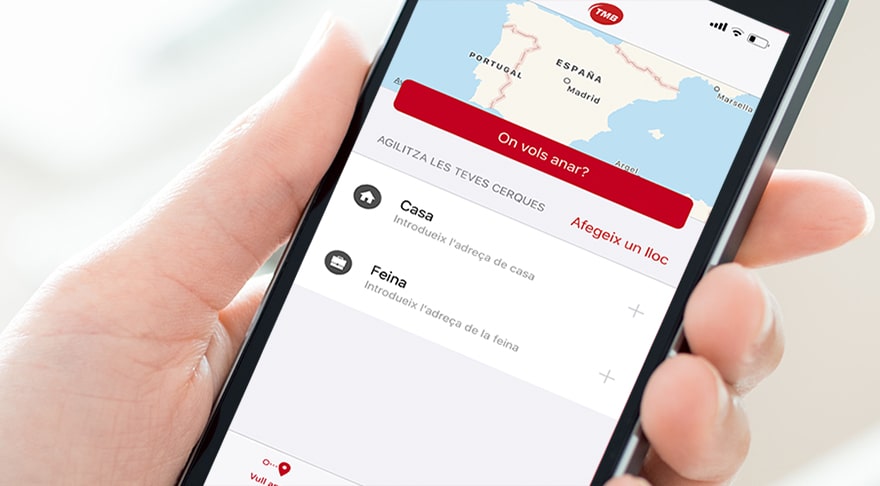 JoTMbé also personalises transport information
Check out stops and stations on your favourite bus and metro lines.
Set up service alerts to inform you of planned changes to bus and metro timetables.
Save your regular locations and journeys to more easily find out how you can reach them.
Receive information on service disruptions, and recommendations on transport services.
Sign up with T-mobilitat
Discover the new contactless ticketing and validation system. There are lots of advantages with new features and online services to help you get around intelligently on public transport. Switch to T-mobilitat!
Get started now
If you're not sure, find out more
Find out how you can manage subsidies or supports and tickets for people under your care, as well as other procedures.

Check out the tickets available for T-mobilitat.

We explain what you need to do if the support is lost or stolen.