Other transactions

Other transactions
Find out what more you can do with T-mobilitat
If you have already signed up with T-mobilitat, find out what other procedures you can carry out in your personal space in order to enjoy more of the advantages of this new smart system.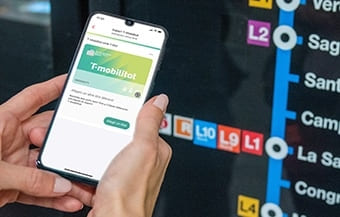 Block support in the event of loss or theft
If you have a support (rechargeable card or mobile device), you can block it if you lose or have it taken from you. Complete this procedure through TMB Tickets or request it from a Punt TMB customer service. If you finally find the support, you can unblock it through the same channel you used to block it.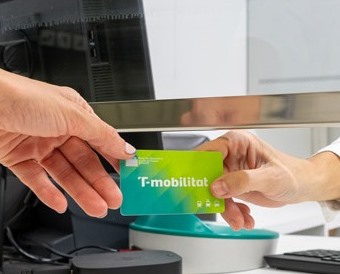 Request duplicate of rechargeable card
If you use the rechargeable card, you can request a duplicate (in the event of loss, theft or malfunction) and reload the tickets onto the new support, once purchased and activated. This procedure can only be done in person at a Punt TMB customer service. There is a charge for the duplicate, but you will keep the ticket or tickets you had already loaded. Bear in mind that you will no longer be able to use the old support if you find it.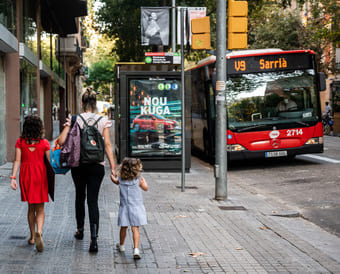 Single-parent or large family profile (FM/FN) assignment
If you have a single-parent or large family profile (FM/FN), you can request this to be linked to your account from your personal area on the TMB Tickets website. Alternatively, you can carry out the procedure in person by making an appointment at one of the T-mobilitat Kiosks. You'll need to produce documentation during the procedure that proves you are a beneficiary of the profile.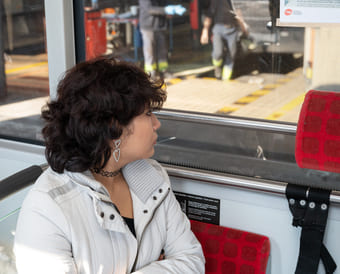 Young person's profile assignment
If you're under 30, you don't have to worry, because at the time of registration, your young person's profile is automatically assigned to your user ID, so you can buy a T-jove ticket straight away.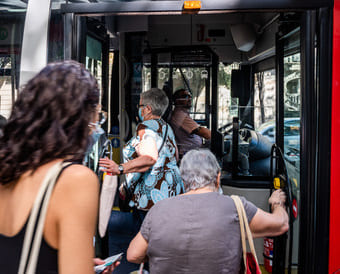 Manage supports and tickets for people under your care
If you are a father, mother, family member or guardian of a minor or dependant adult, you can manage their support and transport tickets with T-mobilitat.
Consult how you can request the registration of a person under age and in charge on Register for T-mobilitat.
Sign up with T-mobilitat
Discover the new contactless ticketing and validation system. There are lots of advantages with new features and online services to help you get around intelligently on public transport. Switch to T-mobilitat!
Get started now
If you're not sure, find out more
Discover how to take advantage of all T-mobilitat services.

Check out the tickets available for T-mobilitat.

We explain the steps you need to follow to switch to T-mobilitat and enjoy the advantages it offers.