In 2023, T-jove only available through T-mobilitat
The sale of T-jove, T-jove FM/FN general and T-jove FM/FN especial in cardboard will end during the first months of 2023.
Get yourself ready and sign up now.
More information on exclusive T-jove sales for T-mobilitat.
Get around intelligently with T-mobilitat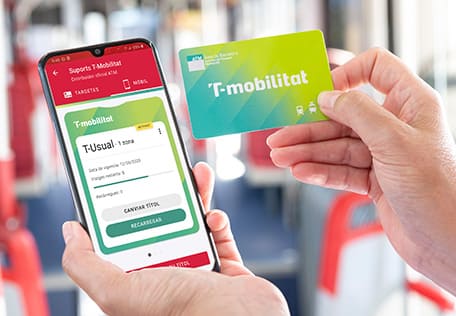 Find out what T-mobilitat is
Sign up with T-mobilitat
Discover the new contactless ticketing and validation system. There are lots of advantages with new features and online services to help you get around intelligently on public transport. Switch to T-mobilitat!
Get started now
TMB App, your T-mobilitat ally
Make the most of all the advantages on offer from T-mobilitat: you can purchase and validate tickets and carry out any procedure from your mobile phone. Download the TMB App and be among the first to try it out!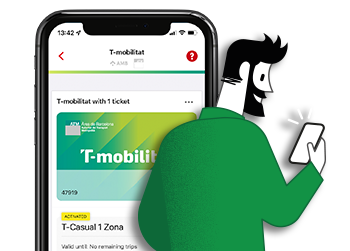 If you're not sure, find out more
Discover what else you can do with T-mobilitat.

Find the answers to your questions about T-mobilitat.

We answer your inquiries