Reducing fares until 31 December 2023
Throughout 2023, the 2022 fares will be maintained, as will the reduction in the prices of the T-4 and all types of T-usual, T-jove and T-70/90 FM/FN.
Consult all information on the Price reduction on transport fares page.
Buy and download tickets

Buy and download tickets
Which tickets work with T-mobilitat?
See the range of transport tickets available for T-mobilitat. For a time, the T-mobilitat system will coexist with the system of cards with magnetic strips.
You can use T-mobilitat in all transport within the Barcelona integrated fare system area. Check out these public transport companies at Where can I use T-mobilitat?.
Tickets you can use with T-mobilitat
TMB App, your T-mobilitat ally
Make the most of all the advantages on offer from T-mobilitat: you can purchase and validate tickets and carry out any procedure from your mobile phone. Download the TMB App and be among the first to try it out!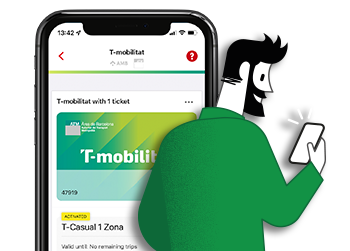 How can I upload transport tickets with the TMB App?
Below, we explain the steps you need to follow in order to upload your transport tickets either to the rechargeable card or to your mobile.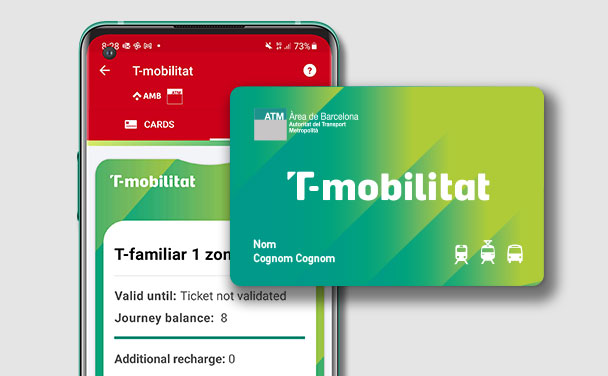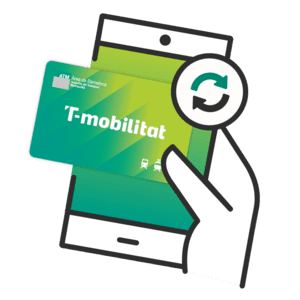 Do you want to upload your transport ticket to a card?
Enter the TMB App. Go to the 'T-mobilitat' section and select the 'Cards' option.
Click on 'Start reading' and hold the card close to your mobile device.
Upload the transport ticket.
Hold the card up to your mobile again so that the upload is recorded straight away.
This feature is available for iOS and Android operating systems with NFC technology. If your mobile does not have NFC technology, you can upload tickets to your card, in person, from the metro network's ticket machines.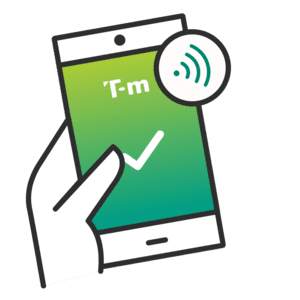 Would you prefer to upload your ticket to your mobile?
Currently, this option is only available for Android devices with NFC technology.
Enter the TMB App. Go to the "T-Mobilitat" section and select the "Mobile" option.
Download a function known as electronic wallet which will automatically be linked to your user and your mobile. E-wallet require a single payment of 1 euro. We recommend that you always have the latest version of the electronic wallet installed.
Upload the transport ticket.
The upload will be registered on your mobile immediately.
If you change your mobile device, see what to do on T-mobilitat Guide.
How can I upload my transport tickets in person?
If you prefer to load your ticket on your rechargeable card in person, you can do so via the ticket machines on the metro network. The charge will be immediately registered with your support.
Sign up with T-mobilitat
Discover the new contactless ticketing and validation system. There are lots of advantages with new features and online services to help you get around intelligently on public transport. Switch to T-mobilitat!
Get started now