Changes to opening hours
From 4 August, the closing times at Mas Blau, Mercabarna and Parc Logístic stations on L9S will change on Fridays, Saturdays and eves of public holidays.
Opening times at these station will therefore be Monday to Sunday from 5.00 am to midnight every day of the week.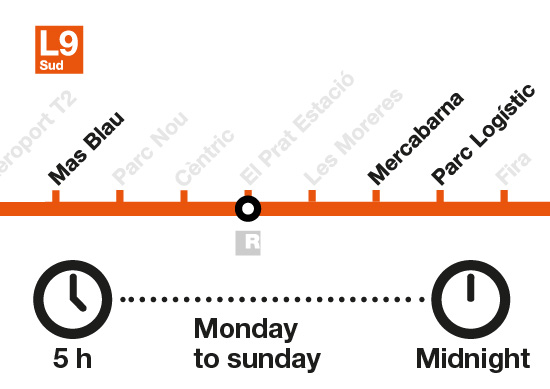 For further information on metro opening hours, go to operating hours section.
More information
For queries, TMB operates a helpline on 902 075 027 (Monday to Sunday, from 8.00 to 9.00 pm) and a customer information and service profile on Twitter (Monday to Friday, from 7.00 am to 8.00 pm).
For information on other events that may affect public transport services or for recommended transport, go to the "Service status" section.