Single urban bus ticket
Find out where to purchase single bus tickets and how to validate them.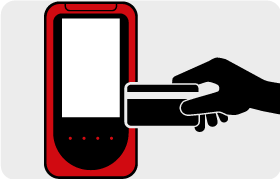 Number of journeys : 1
Validity : Until the end of the line
Description
A ticket valid for a single TMB bus journey. This is an individual non-integrated ticket.
Single bus tickets are fully digital. You can purchase and validate them on the bus by contactless bank card (also mobile or smartwatch).
For more information, see the terms of use of tickets.
Tickets
Prices by zone