Tools for developers
Want TMB data to appear in your app? Add weekly updated info on Barcelona public transport to your platform along with real-time service information.
Download public transport network information in GTFS format
Information on the public transport network (lines, stops, stations, routes, etc.) is provided in GTFS format and is updated weekly. The information provided is:
Date the information was generated
Location information
Metro network information
Bus network information
Use TMB API services to access information on public transport in real time
Online information on public transport is accessed by calling a series of specific web services according to the type of information required.
Register as a user in order to manage personal access to TMB services and data.
Collaboration with search engines
Google transit
Since 2010, the integration of information on the TMB public transport network on the popular Google Transit has enabled users to gain greater knowledge of the service via Google Maps. Thanks to this collaboration, the information provided by Google Transit is guaranteed by TMB.
HERE Technologies
Since 2012, TMB integrates its public transport network information into the services that HERE Technologies offers from its location platform, Here.com. Through this collaboration, TMB is guaranteed the integration of its public transport information into the car browsers that use the HERE platform.
AMB mobilitat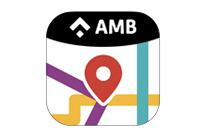 AMB Mobilitat is an application developed by the Metropolitan Area of Barcelona for the arrival time of urban and metropolitan bus stops. More information from the AMB Mobilitat app website (CA).
Moovit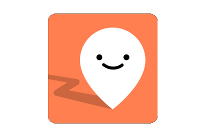 The best—fastest or least crowded—route at any given time, based on real-time information. Tells you when the next bus, metro, mainline (RENFE) train, FGC train or tram is due. Includes: map, timetables and due times of the different lines. More information on the web de Moovit website.