Bus depot
Our bus operation centres prepare and manage the fleet and surface passenger transport service every day to ensure bus user mobility.
La Zona Franca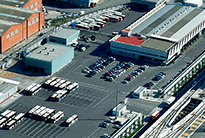 This centre ensures the correct working order of our compressed natural gas-propelled bus fleet in Barcelona, one of the most important running on this fuel type in the world.
Horta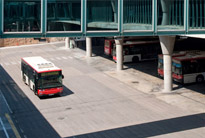 The Horta depot is TMB's most modern and also the largest. This centre, located on the Cerdanyola road, is also the base for the Barcelona Bus Turístic sightseeing bus and the Bus del Barri neighbourhood bus.
El Triangle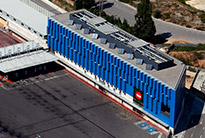 As well as housing a large number of vehicles, the Triangle depot is a leader in innovation, as it is the main base for Barcelona's hybrid buses.
Ponent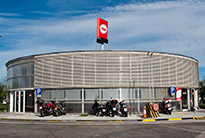 The Ponent depot was the first to obtain standard UNE-EN 13816 certification, awarded for quality, for all the bus lines based there. Furthermore, it is a cradle of innovation, where many of our projects originate.