Control centres
Our control centres guarantee the regularity, frequency and safety of our transport services using the latest technology.
Metro Control Centre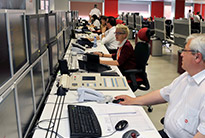 From La Sagrera, we use the most advanced technology to guarantee the correct operation of the metro network, both on current conventional lines (L1, L2, L3, L4 and L5) and on the new driverless automated lines (L9/10 and L11).
Regulation and Operations Centre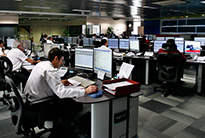 From this centre at the Triangle Ferroviari, we monitor the buses in real time and make any changes in organisation or improvements necessary to keep waiting times as regular as possible.