Recommended apps
This section publicises apps that use our data.
AMB Mobilitat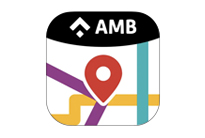 AMB Mobilitat is an application developed by the Metropolitan Area of Barcelona for the arrival time of urban and metropolitan bus stops. More information from the AMB Mobilitat app website (CA).
Moovit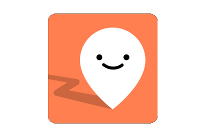 The best—fastest or least crowded—route at any given time, based on real-time information. Tells you when the next bus, metro, mainline (RENFE) train, FGC train or tram is due. Includes: map, timetables and due times of the different lines. More information on the web de Moovit website.