No hay ningún aviso seleccionado.

Five new lines of the New Bus Network will start operating on 26 November:
Effects on other routes
From 26 November, with the five new routes coming into service, routes 45 and 92 will cease operating. To find out more details on the substitutions of these routes, please refer to the section "Service Status".
There will also be changes to the following routes: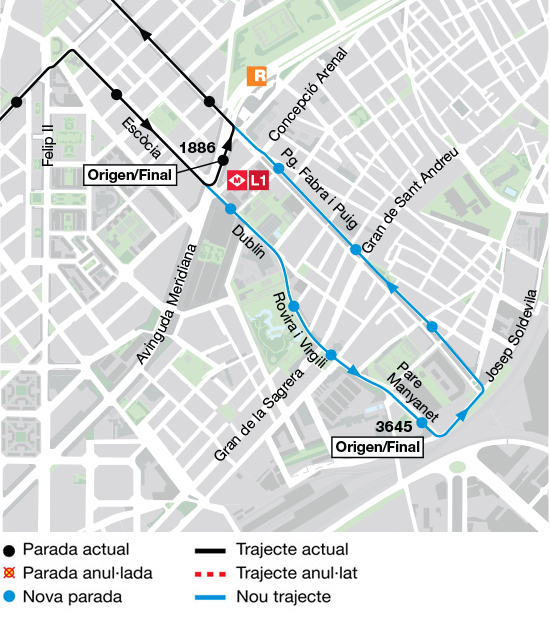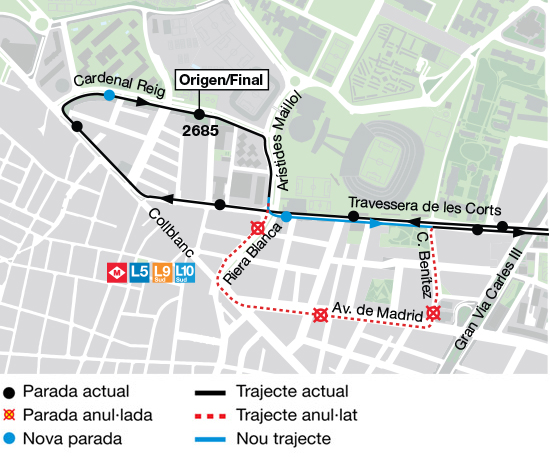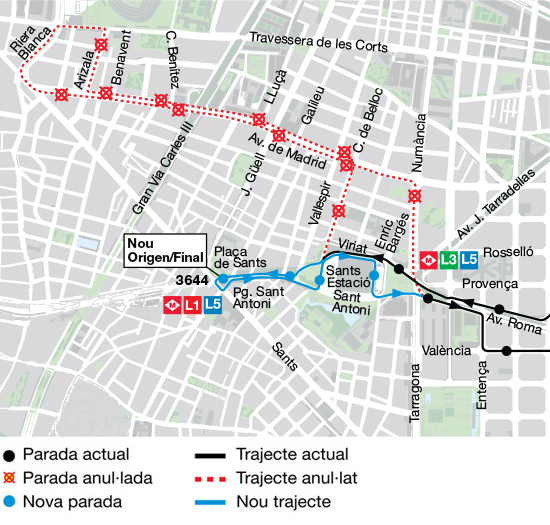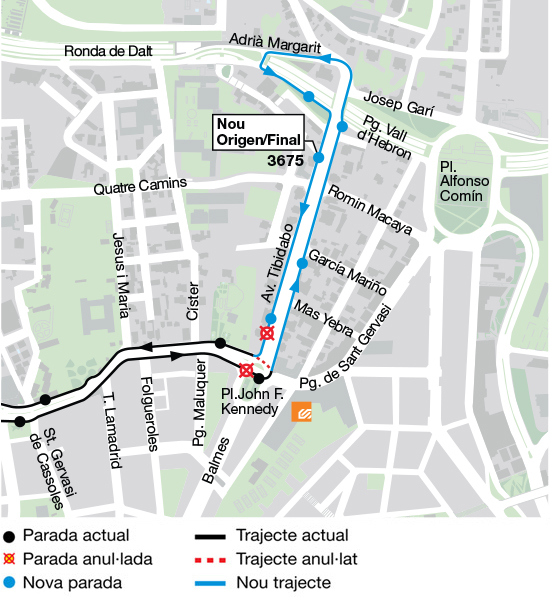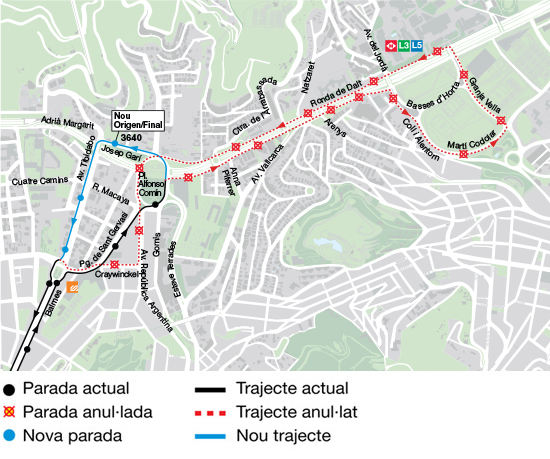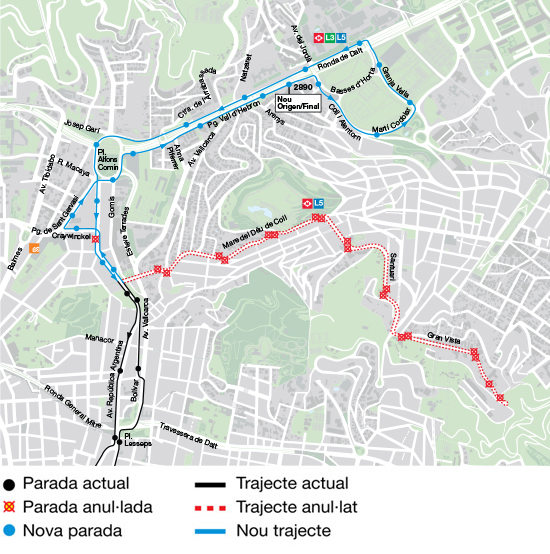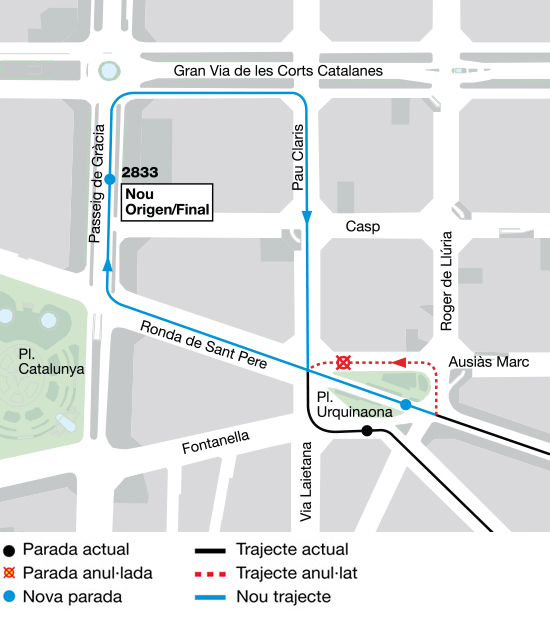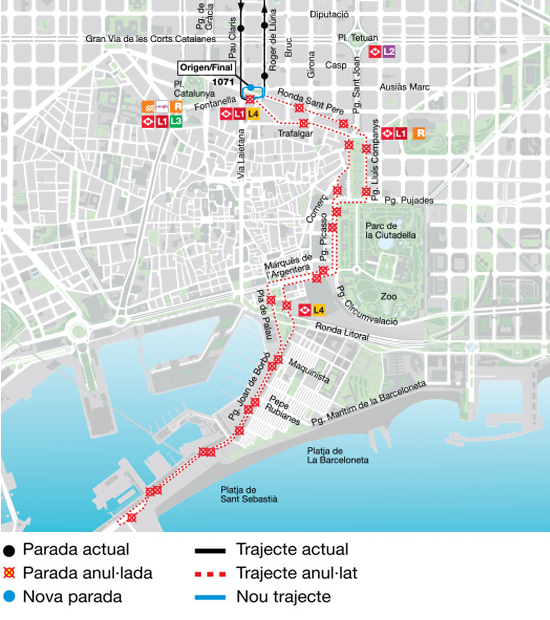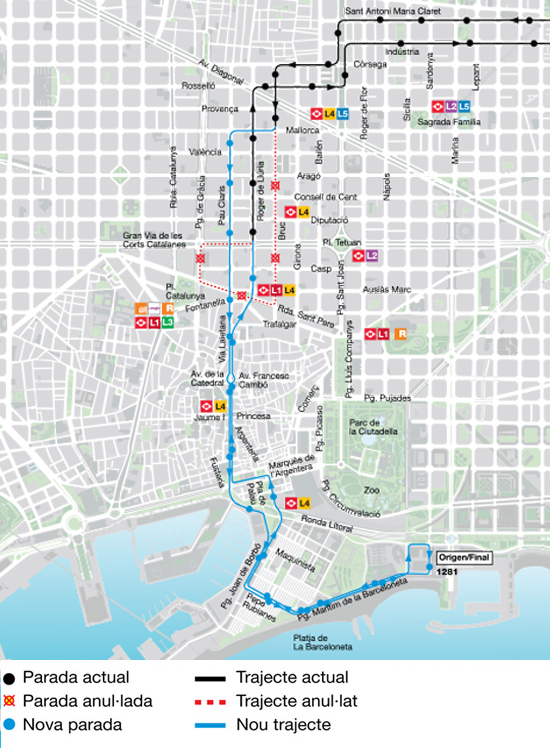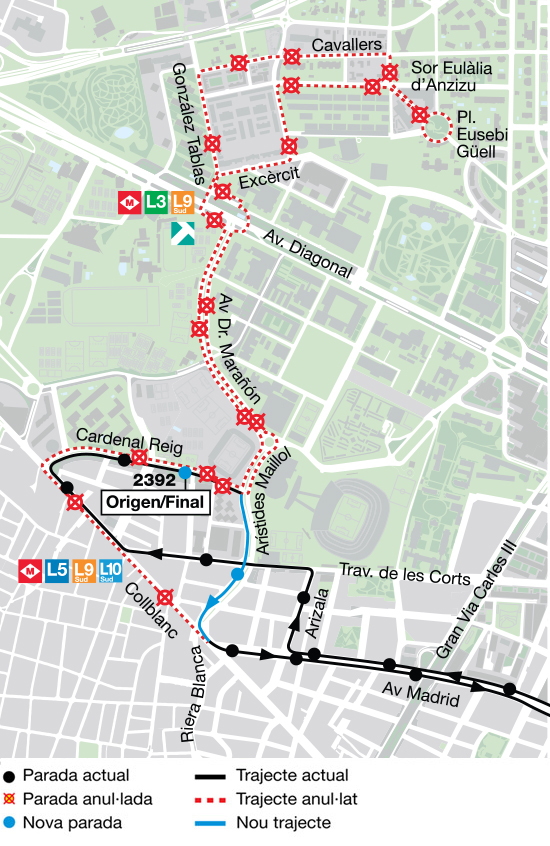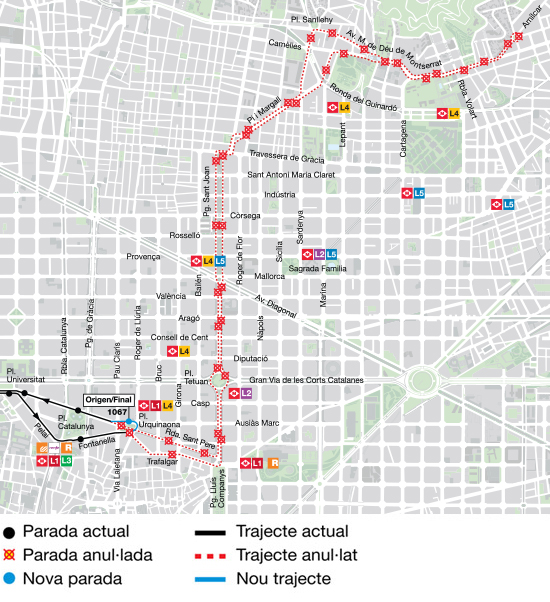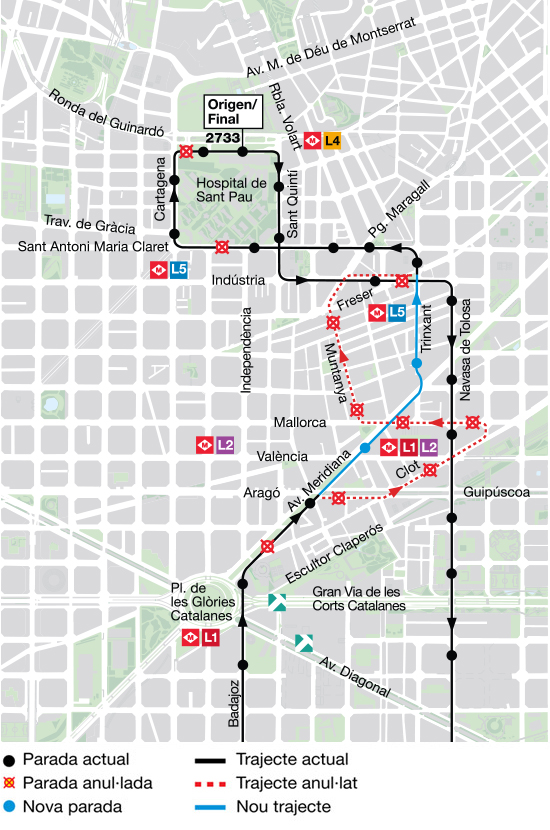 Map of the new bus network
Access the map with the new routes in Google Maps.
Information request
For inquiries, TMB provides its users with a contact form on its website and also an information and customer service account on Twitter (workdays from Monday to Friday, from 07:00 to 20:00).
If you would like information on other actions planned that may affect public transport services or would like access to transport recommendations, consult the "Service Status" section.